How to Sell an Acura NSX
Plenty of cars have made the jump from Japan to America, including Toyota, Nissan, Mitsubishi and Hyundai. But none compare to the Acura NSX.
Do you want to sell your Acura NSX but don't know where to start?
That's where We Buy Exotics comes in.
Selling an Acura NSX isn't like selling a regular car— it's more like selling a sports car like a Ferrari, Porsche or McLaren! Don't waste your time on traditional auto sales problems, like haggling or trying to find a top dollar buyer who will follow through. When it's time to offload your used Acura NSX, We Buy Exotics will be there to make the process easier.
Wondering how it all works? See if we've answered your question here.
Do you have an Acura NSX for sale?
Send us information on your Acura today. We'll send you a real offer in just minutes and show you why we should be your last call. We specialize in purchasing high-end cars like the NSX, Lamborghini, Aston Martin, and Maserati, but we also buy other used cars like high-end Audis and BMWs.
How can I sell my Acura NSX today?
Did you know you can sell your NSX in just one day? And not even have to deal with test-drives! It's simple: Just send us your car's information (make, model, mileage, and VIN) with a short description. By the way, photos are optional! With the information you provide, we'll send you a legitimate, no-obligation cash offer within minutes. If you accept the offer, we'll pay you immediately and schedule a pick up for your vehicle (at no cost to you!). It's the easiest way to sell your NSX, guaranteed.
What is an Acura NSX worth?
It all depends on the model year, exterior color, interior color, the additional options it comes with, condition, and vehicle history. Luckily for you, we know the NSX well, so you can find out how much your car is worth in just minutes. Send us your information and we'll send you a serious offer—no strings attached.
Can I get a better offer somewhere else?
You never know until you try. In fact, we challenge you to talk to other buyers and get their offers. Then contact us to see how much better our offer is. We give the best offers for luxury cars in the market.
WHAT ARE YOU WAITING FOR?
WANT TO KNOW WHAT YOUR Acura NSX IS WORTH?
Why Use We Buy Exotics?
Trust
We're here to offer you convenience, value, honesty, and reliability. We want to save you time and money—and earn your trust doing it.
Experience
We have decades of industry experience buying, repairing, owning, and selling high-end luxury cars, plus plenty of happy customers to boot.

Convenience
Even better, we'll do all the work for you. Just enter your vehicle information and wait to receive a legitimate, no-obligation offer. If you decide to sell to us, we'll send a contract and a representative to pick up your car—that's right, we'll come to you.
We make selling your Acura NSX easy.
When you choose a luxury dealership like We Buy Exotics, you'll be getting a fast, accurate price. We know the NSX inside and out, so we can give you a legitimate offer that's worth your valuable time.
Before you sell your Acura, get to know the history of the car to help you give us all the information we need to give you a free, no-obligation bid in just minutes.
More About the Acura NSX
The Acura NSX is the North American name for the Honda NSX, which launched in 1990 as a two-seat, mid-engine sports coupe with rear wheel drive. Later came the Acura NSX-T came which featured the targa top.
More recently, the new Acura NSX has evolved to be a sport hybrid, with a 3.5 L twin-turbo V6 engine, SH-AWD, and is considered a supercar in its own right. The NSX needs premium fuel type, and usually averages 21/22 MPG. The body style still looks great, and it has updated features like most new luxury cars including leather seats, navigation system, and backup camera.
If you'd like more information before making a decision, be sure to check out our Complete How-To Sell Your Exotic Car Guide and our in-depth research piece Leasing vs Owning.
How it works
01.
Submit Your Information
Tell us your make, model, mileage, and VIN. If you have a short description of the car, a list of options, accessories, or damage, and any pictures, that can help the process along.
We'll get back to you with a competitive (but no-obligation) cash offer within minutes. We base our offers on current market conditions and the information that you provide.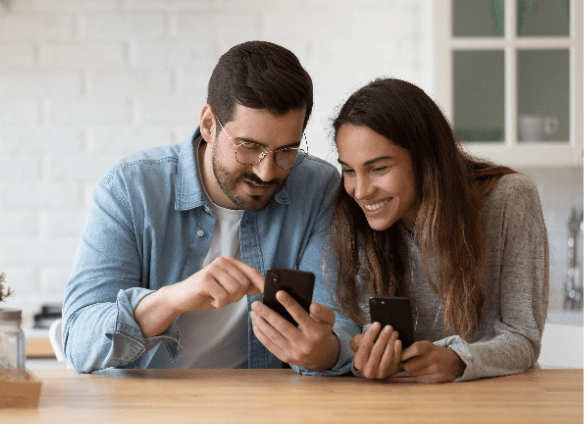 Once you accept our offer, we process the deal (and handle the legalities). As soon as we receive the documents and your vehicle passes inspection, you'll get your money in minutes.
04.
We Schedule the Pick-Up
You don't even have to bring the car to us! No matter where you are, we'll pick up your luxury car at no cost to you. You can get on with your life, cash in hand. Our process is as hassle free as possible!
Don't Take our Word for it!
See what our Customers Have to Say!