If you're ready to offload your McLaren, you've probably already realized how difficult it can be to sell a luxury car of this caliber. Getting the most out of your investment and saving time are paramount concerns, so why frustrate yourself trying to sell your car on your own to a private buyer or dealer?
Instead, try out We Buy Exotics. We'll send you a no-obligation offer today for free. Just put in your car's information and we'll send over a quote fast!
Selling a McLaren isn't like selling a normal used car.
If you've tried to sell your McLaren yourself but haven't had much luck, this might be why:
Selling to a dealer is a sure way to lowball yourself.
Do you really want to drive around to dealership after dealership only to waste your time with lowball offers? Most dealerships don't care about offering you top dollar for your sports car—they just want to sell you another car.
Try giving a dealer a call now and see what they are willing to offer you in cash today.
Then submit your car info to us, and we'll give you an offer almost instantly—don't you want to know what your McLaren worth really is?
Selling your car online can be a huge waste of time.
You'll spend hours posting pictures and writing the perfect description of your car (and paying for listings on each site) only to get emails, text messages, and calls from tire kickers who just want the accessibility to take a look at a high-end exotic supercar. Most people never intend to buy your vehicle—which wastes your time and your money.
That's not even touching the safety issue.
When you're dealing with a high-dollar luxury vehicle, meeting a shady stranger could end badly. Why not get a legit offer for your McLaren today from the comfort (and safety) of your own home from We Buy Exotics?
And what about financing?
While an owner-to-owner sale sounds great, think about what you'll do if your private party buyer ends up not having the funds to make the deal. Don't wait around for banks to approve loans and don't spend your time haggling with a buyer you can't trust.
When we give you an offer on your car, we won't try to bargain you down. The offer you receive is the offer you get.
WHAT ARE YOU WAITING FOR?
WANT TO KNOW WHAT YOUR MCLAREN IS WORTH?
Why Use We Buy Exotics?
Trust
We're here to offer you convenience, value, honesty, and reliability. We want to save you time and money—and earn your trust doing it.
Experience
We have decades of industry experience buying, repairing, owning, and selling high-end luxury McLaren models, plus plenty of happy customers to boot.

Convenience
Even better, we'll do all the work for you. Just enter your vehicle information and wait to receive a legitimate, no-obligation offer. If you decide to sell to us, we'll send a contract and a representative to pick up your car—that's right, we'll come to you.
Details
Learn about the McLaren
McLaren is one of the newer luxury car brands on the market—it was only founded in 1985! But what they lack in longevity, they make up for in quality and variety.
Before the current company was founded, Bruce McLaren—for whom the company is named—started developing race cars. These cars won over 40 times in the years before McLaren's death in 1970. Fifteen years later, the McLaren company was ready to continue its legacy of racing success.
Now, McLaren is more focused on road cars, with a handful of recognizable models, including the 570S, the 720S, the Senna, the Speedtail, and the GT. If you own one of these cars, you know what a treat it is to drive a McLaren.
If you'd like more information before making a decision, be sure to check out our Complete How-To Sell Your Exotic Car Guide and our in-depth research piece Leasing vs Owning.
How it works
01.
Submit Your Information
Tell us your make, model, mileage, and VIN. If you have a short description of the car, a list of options, accessories, or damage, and any pictures, that can help the process along.
We'll get back to you with a competitive (but no-obligation) cash offer within minutes. We base our offers on current market conditions and the information that you provide.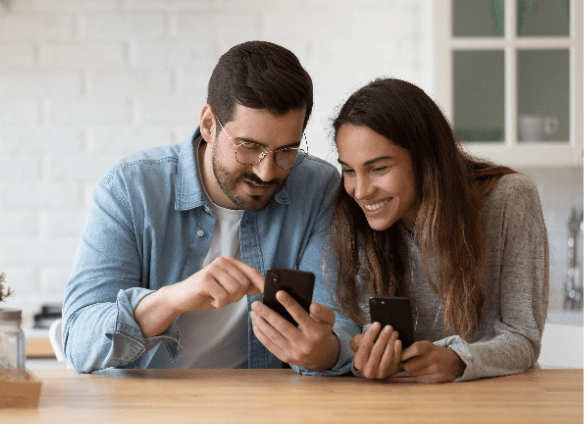 Once you accept our offer, we process the deal (and handle the legalities). As soon as we receive the documents and your vehicle passes inspection, you'll get your money in minutes.
04.
We Schedule the Pick-Up
You don't even have to bring the car to us! No matter where you are, we'll pick up your luxury car at no cost to you. You can get on with your life, cash in hand. Our process is as hassle free as possible!
Don't Take our Word for it!
See what our Customers Have to Say!