In less than 15 years, the Audi R8 has made a major impression in the world of high line sports cars; after all, it's the car of choice for Tony Stark as Iron Man. Marvel had Robert Downey Jr drive various models of the Audi R8 throughout the Iron Man trilogy and other Marvel movies.
It was a wise choice considering the R8 has been named the car of the year several times. In some tests, this supercar beat some of the fastest cars in the world, proving that road drivers can have the power of a race car.
Considering the storied history of the R8, when you go to sell yours, don't mess around with uneducated private buyers who don't know what you've got on your hands.
How to Sell an Audi R8
Maybe you're looking to sell your Audi R8, but you aren't sure where to start.
That's where We Buy Exotics comes in.
Selling an Audi R8 isn't like selling a Toyota, Chevrolet or Honda. The brand sells plenty of daily drivers to a wide demographic, so finding a serious buyer who will offer what your R8 is worth can be difficult.
Don't waste your time on traditional auto sales problems, like haggling or trying to find a buyer who will follow through. When it's time to offload your used car, We Buy Exotics will be there to make the process easier.
Wondering how it all works? See if we've answered your question here.
How can I sell my Audi R8 today?
Did you know you can sell your Audi in just one day?
It's simple: Just send us your car's information (make, model, mileage, and VIN) with a short description. By the way, photos are optional!
With the information you provide, we'll send you a legitimate, no-obligation cash offer within minutes.
If you accept the offer, we'll pay you immediately and schedule a pick up for your vehicle (at no cost to you!).
It's the easiest way to sell your Audi, guaranteed.
What's the best way to sell an Audi R8?
You might be thinking, Sure, that sounds easy, but is it really the best way to go about it?
To that we say, Why not?
Tire-kickers and car enthusiasts alike will be excited for the chance to test drive an R8 and could waste your time with nonsense offers they don't intend to follow through on.
At We Buy Exotics, you don't have to deal with any of that. We offer you the best value for your Audi so you can accept a great offer and move on.
What are Audi R8s worth?
It all depends on the model year, exterior color, interior color, the additional options it comes with, and the vehicle history with no accidents. Options can include s tronic, alloy wheels, parking sensors, bluetooth, upgraded sound system, CarPlay, etc.
Luckily for you, we know the brand and its models well, so you can find out how much your car is worth in just minutes. Send us your information and we'll send you a serious offer—no strings attached.
Can I get a better offer somewhere else?
You never know until you try. In fact, we challenge you to talk to other buyers and get their offers. Then contact us to see how much better our offer is.
Some buyers may be waiting for a price drop, but that's not us, we give the best offers for luxury cars in the market.
WHAT ARE YOU WAITING FOR?
WANT TO KNOW WHAT YOUR Audi R8 IS WORTH?
Why Use We Buy Exotics?
Trust
We're here to offer you convenience, value, honesty, and reliability. We want to save you time and money—and earn your trust doing it.
Experience
We have decades of industry experience buying, repairing, owning, and selling high-end luxury cars, plus plenty of happy customers to boot.

Convenience
Even better, we'll do all the work for you. Just enter your vehicle information and wait to receive a legitimate, no-obligation offer. If you decide to sell to us, we'll send a contract and a representative to pick up your car—that's right, we'll come to you.
Details
Get to Know Your Audi
The Audi R8 is far beyond any other vehicle that Audi produces and has beat out incredible models from Porsche, Aston Martin, and Lamborghini.
The R8, which first appeared in 2003 at the Geneva and Frankfurt motor shows, was based on the Audi Le Mans quattro concept car. After much fanfare, the road car was released in 2006. The R8 is designed, developed, and manufactured by Audi Sport GmbH, a subsidiary of Audi that focuses solely on high-performance vehicles.
Each Audi R8 is meticulously crafted: for each car, 70 workers fit 5,000 parts by hand. The factory produces an average of just 8 to 15 cars a day, so when you have an R8, you own a true masterpiece.
Thus far, the R8 has had two generations. The first generation, the Type 42, was in production from 2006 to 2015 and was based on the Lamborghini Gallardo body style.
The original models of the R8 quattro were the 4.2 FSI and 5.2 FSI. The 4.2 FSI, also known as the Audi R8 V8 quattro, originally had a V8 engine, while the 5.2 FSI came with a V10 engine. The V10 coupe boasts a top speed of 196 mph.
A few years later, Audi released the convertible versions, the R8 Spyders. The 5.2 Quattro Spyder was released at the 2009 Frankfurt Motor Show; the Audi R8 V10 Spyder had the same 5.2-liter V10 engine as the original coupé did. Two years later, Audi announced their V8 Spyder, completing the original R8 range.
The R8 GT was released in 2011 as a higher-performance model of the R8 V10, with a top speed of 199 mph (3 mph faster than the original) and an acceleration of 0 to 62 mph in just 3.6 seconds. It was called the best handling road car available by six-time 24 Hours of Le Mans winner Jacky Ickx, and only 333 of these cars were produced worldwide.
The last model in Audi's first generation was the R8 GT Spyder, the convertible version of their GT. They also only made 333 of these cars and only 50 were sold in the US, making it an extremely rare and valuable vehicle.
The second generation of the R8, the Type 4S, extends from 2015 to the present. This generation was shares the platform and engine of the Lamborghini Huracán, but was designed without a manual transmission. It also has luxury features like a backup camera, navigation system, and gets about 11 mpg city, 20 highway.
The first models of the second generation were the base model R8 Coupé V10 5.2 FSI and the high-performance R8 V10 Plus Coupé. A year later, they introduced the R8 Spyder, and there are now two second-generation R8 Spyders: the standard V10 engine and the V10 Plus Spyder.
In 2017, Audi unveiled the rear-wheel drive Audi R8 RWS. A departure from the all-wheel drive (AWD) of past R8 models, the RWS is over 100 pounds lighter, making it an even faster option for R8 devotees. Plus, RWD is known for its better fuel economy.
2019 brought the release of the R8 V10 Performance Decennium. This 222-car run celebrates 10 years of the 5.2-liter FSI engine. With a phantom black pearl effect on the outside with a black interior, leather seats, and smooth steering wheel, the Decennium will be the new car to have—you just have to sell your used Audi R8 first.
If you'd like more information before making a decision, be sure to check out our Complete How-To Sell Your Exotic Car Guide and our in-depth research piece Leasing vs Owning.
How it works
01.
Submit Your Information
Tell us your make, model, mileage, and VIN. If you have a short description of the car, a list of options, accessories, or damage, and any pictures, that can help the process along.
We'll get back to you with a competitive (but no-obligation) cash offer within minutes. We base our offers on current market conditions and the information that you provide.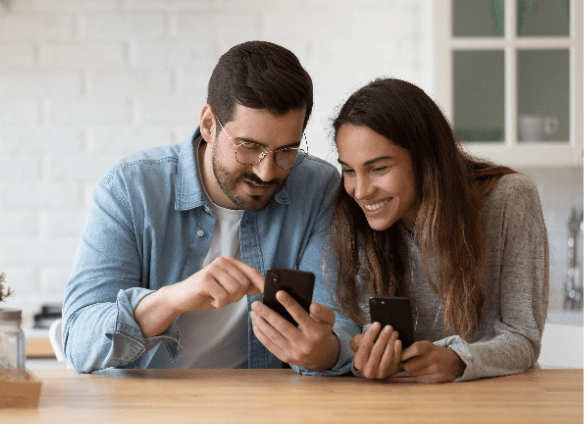 Once you accept our offer, we process the deal (and handle the legalities). As soon as we receive the documents and your vehicle passes inspection, you'll get your money in minutes.
04.
We Schedule the Pick-Up
You don't even have to bring the car to us! No matter where you are, we'll pick up your luxury car at no cost to you. You can get on with your life, cash in hand. Our process is as hassle free as possible!
Don't Take our Word for it!
See what our Customers Have to Say!