When it's time for you to move on from your Ferrari and move up to bigger and better things (perhaps another supercar or prestige car?), we can help you.
Selling a Ferrari isn't easy and might even end up wasting your time if attempt to be a private seller and your "interested customers" are really just looking to test-drive a Ferrari for free.
We Buy Exotics can take care of all of that for you. We'll give you a free, no-obligation offer on your Ferrari today. Keep reading to find out how.
Selling a Ferrari isn't like selling a normal used car.
If you've tried to sell your Ferrari yourself but haven't had much luck, here's why:
Selling to a dealer is a sure way to lowball yourself.
Do you really want to drive around to dealerships only to waste your time with lowball offers? Most dealers don't care about offering you top dollar for your sports car—they just want to sell you another car. We buy all Ferrari Models and offer a hassle-free experience and are instant car buyers for your used Ferrari!
Try giving a dealer a call now and see what they are willing to offer you in cash today.
Then submit your car info to us, and we'll give you a valuation fast, and it's a cash offer, so do you want to know what your car is really worth and not waste your time on Autotrader trying to retail the car?
Selling your car online can be a huge waste of time.
You'll spend hours posting pictures and writing the perfect description of your car (and paying for listings on each site) only to get emails and calls from tire kickers who just want to take a look at a high-end exotic. Most people never intend to buy your vehicle—which wastes your time and your money.
That's not even touching the safety issue
When you're dealing with a high-dollar vehicle, potential buyers can turn into a shady stranger fast and could end badly. Why not get a legit offer from the comfort (and safety) of your own home from We Buy Exotics?
And what about financing?
While an owner-to-owner sale sounds great, think about what you'll do if your buyer ends up not having the funds to make the deal. Don't wait around for banks to approve loans and don't spend your time haggling with a buyer you can't trust.
When we give you an offer on your car, we won't try to bargain you down. The offer you receive is the offer you get. The offer you receive is what we will pay you.
WHAT ARE YOU WAITING FOR?
WANT TO KNOW WHAT YOUR FERRARI IS WORTH?
Why Use We Buy Exotics?
Trust
We're here to offer you convenience, value, honesty, and reliability. We want to save you time and money—and earn your trust doing it.
Experience
We have decades of industry experience buying, repairing, owning, and selling high-end luxury cars, plus plenty of happy customers to boot.

Convenience
Even better, we'll do all the work for you. Just enter your vehicle information and wait to receive a legitimate, no-obligation offer. If you decide to sell to us, we'll send a contract and a representative to pick up your car—that's right, we'll come to you.
Details
Ferrari might just be the most recognizable car brand in the world. The black and yellow Prancing Horse logo is widely known and easily identifies any Ferrari as a car that's not only gorgeous but impeccably made too.
Ferrari was founded by—you guessed it—a man named Ferrari. In the 1930s, Enzo Ferrari, an Italian racing driver, was working in Alfa Romeo's race division; by 1947, he'd completed the first Ferrari car: the 125 S that came with a 1.5L V12 engine. Years later we'd see the evolution of the brand, like the GTO, and the "new" iconic body styles like the Ferrari Testarossa model in the late 80s and 90s. Enzo even ended up inspiring one of his top competitors, Ferruccio Lamborghini, who went on to create his own brand – Lamborghini.
Today, Scuderia Ferrari is the oldest and most successful racing team, and Ferrari is one of the most powerful brands in the world. If you own a Ferrari, you know what people mean when they say they're some of the best in class. The unique Ferrari style is legendary, especially the striking rosso corsa color.
We are especially interested in buying: Ferrari California (and Ferrari California T), Ferrari F355, Ferrari 360 Modena & Ferrari 360 Spider, Ferrari F430, 458 Speciale & Ferrari 458 Italia, 488 GTB & GTB Fiorano & Pista, Ferrari GTC4lusso, 575 Maranello, Ferrari 599, 612 Scaglietti, Portofino, Ferrari F12berlinetta, Superfast, Ferrari FF, and many other models.
Whether your used Ferrari is a coupe or a convertible, we'd love to take a look at it! Avoid the showroom and deal directly with us, and we'll tell you exactly what your Ferrari is worth! If you'd like more information before making a decision, be sure to check out our Complete How-To Sell Your Exotic Car Guide and our in-depth research piece Leasing vs Owning.
How it works
01.
Submit Your Information
Tell us your make, model, mileage, and VIN. If you have a short description of the car, a list of options, accessories, or damage, and any pictures, that can help the process along.
We'll get back to you with a competitive (but no-obligation) cash offer within minutes. We base our offers on current market conditions and the information that you provide.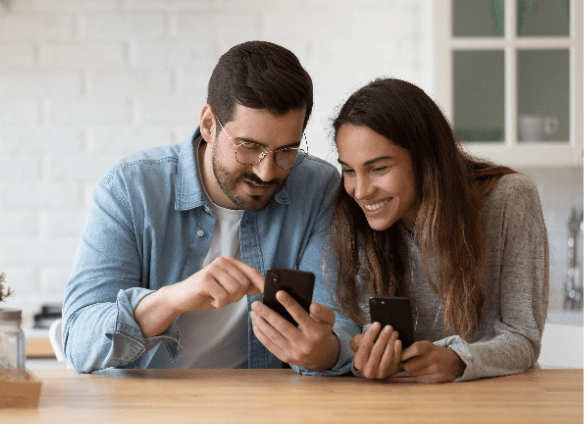 Once you accept our offer, we process the deal (and handle the legalities). As soon as we receive the documents and your vehicle passes inspection, you'll get your money in minutes.
04.
We Schedule the Pick-Up
You don't even have to bring the car to us! No matter where you are, we'll pick up your luxury car at no cost to you. You can get on with your life, cash in hand. Our process is as hassle free as possible!
Don't Take our Word for it!
See what our Customers Have to Say!