Mercedes-Benz has been around so long that you'd be hard-pressed to find a person today who hasn't seen or heard of one. In fact, they were the world's biggest selling premium vehicle manufacturer in 2018.
Throughout the years, they've been known as a premier luxury brand, but they've extended their model line into daily drivers for the average owner.
However, the peak luxury models still hold their value well and if you're lucky enough to own one of these incredible cars today, you're in an excellent position as you go to sell your car.
We make selling your higher-end Benz easy.
When you choose We Buy Exotics, you'll be getting a fast, accurate price. We don't sell new vehicles nor take trade-ins, we simply buy cars for cash. We know Mercedes-Benz inside and out, from the Mercedes G-Class to the Sprinter Van and all used Mercedes-Benz models in between, so we can give you a legitimate offer that's worth your valuable time.
Before you sell your high-end Mercedes, get to know the history of the car to help you give us all the information we need to give you a free, no-obligation bid in just minutes.
How to Sell a High-End Mercedes-Benz
Do you want to sell your high-end Mercedes but don't know where to start?
That's where We Buy Exotics comes in.
Selling a Mercedes-Benz sports car isn't like selling a regular car. Don't waste your time on traditional car buying and selling back-and-forth, like haggling or trying to find a buyer who will follow through with a fair price. When it's time to offload your used car, We Buy Exotics will be there to make the process easier than the Mercedes-Benz dealership or private party.
Wondering how it all works? See if we've answered your question here.
How can I sell my Mercedes-Benz today?
Did you know you can sell your exotic Benz in just one day?
It's simple: Just send us your car's information (make, model, mileage, and VIN) with a short description. By the way, photos are optional!
With the information you provide, we'll send you a legitimate, no-obligation, instant offer.
If you accept the offer, we'll pay you immediately and schedule a pick up for your vehicle (at no cost to you!).
It's the easiest way to sell your Benz, guaranteed.
You might be thinking, Sure, that sounds easy, but is it really the best way to go about it?
To that we say, Why not?
Tire-kickers and other private car buyers will be excited for the chance to gain accessibility and test drive a new Benz and could waste your time with nonsense offers they don't intend to follow through on. Skip the hassle.
At We Buy Exotics, you don't have to deal with any of that. We strive to offer you the best valuation for your Mercedes-Benz so you can accept a great price and move on to a new car.
What is my Mercedes-Benz car worth?
It all depends on the model, exterior color, interior color, the additional options it comes with, condition, and vehicle history. Most owners don't treat their Benz as a junk car, so when your vehicle looks like a brand new Mercedes-Benz, that can do you a lot of favors during the sales process.
Well-maintained Mercedes sports cars don't experience price drops often, so finding a private buyer who will make it worth your time can be difficult.
Luckily for you, we know Mercedes well, so you can find out how much your car is worth fast. Send us your information and we'll send you a top-dollar offer that reflects true market value—no strings attached.
Can I get a better offer somewhere else?
You never know until you try. In fact, we challenge you to talk to other buyers and get their offers. Then contact us to see how much better our offer is.
We give the best offers for luxury cars in the market.
WHAT ARE YOU WAITING FOR?
WANT TO KNOW WHAT YOUR Mercedes Benz IS WORTH?
Why Use We Buy Exotics?
Trust
We're here to offer you convenience, value, honesty, and reliability. We want to save you time and money—and earn your trust doing it.
Experience
We have decades of industry experience buying, repairing, owning, and selling high-end luxury cars, plus plenty of happy customers to boot.

Convenience
Even better, we'll do all the work for you. Just enter your vehicle information and wait to receive a legitimate, no-obligation offer. If you decide to sell to us, we'll send a contract and a representative to pick up your car—that's right, we'll come to you.
Details
Learn more about Mercedes-Benz luxury models.
Mercedes-Benz's range of cars is extensive, but as a car enthusiast, you likely know the difference between an accessible daily driver and a true luxury vehicle.
With a long reputation for durability, reliability, and high quality, Benz has won countless awards for their design and construction.
While it would take forever to talk about every single Mercedes model out there, there are several that we can't help but discuss.
Let's start with the AMG GT, a coupe and roadster sports car that's been in production since 2014. The GT is just the base-level variant of this incredible vehicle, but that shouldn't fool you into thinking it's anything like a regular entry-level car. Mercedes has improved upon the original with the AMG GT S, AMG GT C, and AMG GT R with increasing performance capabilities. And you can't forget the GT and GT C roadsters that have been in production since 2016.
The 300 SLR is one of the most groundbreaking cars of all time. With its gullwing doors, this 1955 car put Mercedes' name on the map for good. The SLR McLaren grand tourer that Mercedes developed with McLaren from 2003 to 2010 was an homage to the 300 SLR; it can go from 0 to 60 mph in just 3.4 seconds.
The SLR McLaren was followed up with the SLS AMG, a front mid-engine sports car. It was the first Benz designed and built entirely from scratch by AMG and was inspired "spiritually" by the 300 SLR and "physically" by the SLR McLaren. All of these Mercedes-Benz SL-Class cars are remembered as some of the greatest cars in the company's history.
The CLK GTR is both a sports and race car that competed in 1997, followed by the CLK LM. Then Mercedes built the CLK GTR road car that followed the design of the GTR. It was the most expensive production car ever built, to the tune of over $1.5 million USD. Mercedes made just 20 CLK GTR coupes, then moved to the CLK GTR roadster. Just six were ever created.
The Mercedes S-Class is a luxury series of full-size sedans and coupes. It is ranked as the best-selling luxury sedan in the world; despite their popularity, it's still considered a super-luxury car.
Finally, you can't leave out the Mercedes-Maybach. Maybach is now owned by Mercedes and the two teams worked together to create Mercedes-Maybach S560 and S650 sedans, which are the new name in elite luxury. They offer smooth rides in all-wheel drive and rear-wheel drive for the S560 and S650 respectively.
No matter which super-luxury Mercedes you have, you likely know what a great vehicle you have on your hands. That's why it's so important to get the true value for the car.
If you'd like more information before making a decision, be sure to check out our Complete How-To Sell Your Exotic Car Guide and our in-depth research piece Leasing vs Owning.
How it works
01.
Submit Your Information
Tell us your make, model, mileage, and VIN. If you have a short description of the car, a list of options, accessories, or damage, and any pictures, that can help the process along.
We'll get back to you with a competitive (but no-obligation) cash offer within minutes. We base our offers on current market conditions and the information that you provide.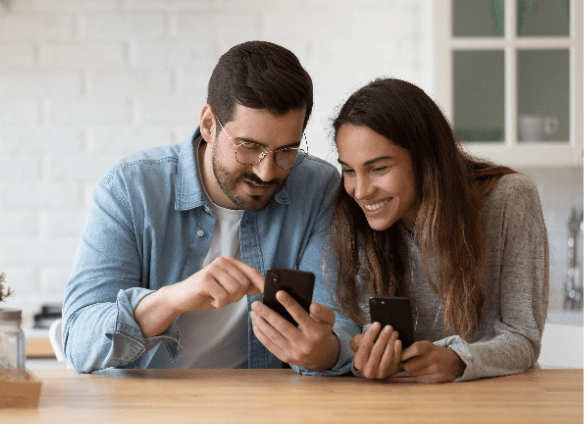 Once you accept our offer, we process the deal (and handle the legalities). As soon as we receive the documents and your vehicle passes inspection, you'll get your money in minutes.
04.
We Schedule the Pick-Up
You don't even have to bring the car to us! No matter where you are, we'll pick up your luxury car at no cost to you. You can get on with your life, cash in hand. Our process is as hassle free as possible!
Don't Take our Word for it!
See what our Customers Have to Say!