The Dodge Viper is an American icon, but it wasn't built for just anybody. Some of its features became essentials in modern luxury cars, but due to its construction, it can take a seriously skilled driver to drive it at its limits.
Due to tightening safety restrictions and fuel economy requirements, this supercar was only in production for less than 30 years. But in that time, the Dodge Viper was able to help define the quintessential American sports car.
How to Sell a Dodge Viper
Maybe you're wondering where to sell your Dodge Viper (or Dodge Viper GTC), but you aren't sure where to start.
Selling a Viper isn't like selling a regular car—or even like selling another sports car like a Chevrolet Corvette. Vipers were designed for the power driver and finding a buyer who can handle the car can be tricky. Yes you can try to trade in at a dealership or you can attempt to be a private seller and look for a retail buyer. However keep in mind not to waste your time haggling or trying to find a buyer who will follow through. When it's time to offload your used car, We Buy Exotics will be there to make the process even easier. We don't need a test drive, we won't ask it it has a back up camera or bluetooth, we simply want to know the vehicle history and the condition of the car. And know, we don't purchase ALL dodge models, only used dodge vipers & demon's!
Wondering how it all works? See if we've answered your question here.
How can I sell my Dodge Viper today?
Did you know you can sell your Viper while you're sitting on your couch? It's simple: Just send us your car's information (make, model, mileage, and VIN) with a short description. By the way, photos are optional! With the information you provide, we'll send you a legitimate, no-obligation cash offer within minutes. If you accept the offer, we'll pay you immediately and schedule a pick up for your vehicle (at no cost to you!).
It's the easiest way to sell your Viper by the end of the day.
What's the best way to sell a Viper?
You might be thinking, Sure, that sounds easy, but is it really the best way to go about it?
To that we say, Why not?
Tire-kickers and car enthusiasts alike will be excited to find a rare Dodge Viper for sale and could waste your time with nonsense offers they don't intend to follow through on.
You also might have noticed that prices of used Vipers tend to stay pretty static, which might make it hard to compete in the luxury market.
At We Buy Exotics, you don't have to deal with any of that. We offer you the best value for your Viper so you can accept a great offer and move on.
What are Dodge Vipers worth?
The Viper is still an in-demand supercar and prices can vary by tens of thousands of dollars. Plus it all depends on your model year, the options you have, and the condition of your car.
Luckily for you, you can find out how much your Dodge Viper is worth in just minutes. Send us your information and we'll send you a serious offer—no strings attached.
Can I get a better offer somewhere else?
You never know until you try. In fact, we challenge you to talk to other buyers and get their offers. Then contact us to see how much better our offer is.
We give the best offers for luxury cars in the market.
WHAT ARE YOU WAITING FOR?
WANT TO KNOW WHAT YOUR Dodge Viper IS WORTH?
Why Use We Buy Exotics?
Trust
We're here to offer you convenience, value, honesty, and reliability. We want to save you time and money—and earn your trust doing it.
Experience
We have decades of industry experience buying, repairing, owning, and selling high-end luxury cars, plus plenty of happy customers to boot.

Convenience
Even better, we'll do all the work for you. Just enter your vehicle information and wait to receive a legitimate, no-obligation offer. If you decide to sell to us, we'll send a contract and a representative to pick up your car—that's right, we'll come to you.
Details
Get to Know the Viper
When the Viper was unveiled at the 1989 Detroit car show, it made some major waves.
The first generation of the Viper, the SR I, went on sale in 1992. Later named the Dodge Viper RT/10, it came with a Lamborghini-built V10 engine, rwd (rear wheel drive), leather seats and steering wheel, high fidelity sound system, and 400 max horsepower—and not many safety features standard at the time. Needless to say, it blew the competition away and set the standard for American supercars of the early '90s.
The SR II marked the second generation of the Viper and in 1996, Dodge introduced the Dodge Viper GTS, a coupe body style version of its earlier RT/10. Throughout the next few years, the Viper got air conditioning and power windows and locks… and airbags for the first time.
The GT2 Commemorative Edition, released in 1998, is best known for its recognizable body color (white with blue stripes). There were just 100 of these cars for sale, making the GT2 an incredibly rare supercar.
The Dodge Viper ACR performance package option gave drivers even more power options before the third generation went on the market in 2003.
The Dodge Viper SRT 10 roadster replaced the RT/10 in 2002, while the Dodge Viper SRT-10 coupe replaced the GTS in 2006. Only a few exterior colors—like the memorable Viper red or cobalt blue—were offered per year, while interior colors varied throughout the generation.
In 2008, Dodge presented its fourth generation, the ZB II. The car was effectively the same as the third generation on the outside, but its mechanical details and interior changed quite a bit. With a reworked exhaust and electrical system and new tires, the car was safer than ever before.
The fifth—and last—generation of the Viper was built to be more forgiving and accessible for drivers. In 2013, the SRT Viper was announced with a V10 engine, six-speed manual transmission, traction control, anti-lock brakes, customizable interior instruments, a maximum speed of 208 mph, and a mpg of 12 city, 19 highway.
Sales were poor, perhaps due to poor fuel economy and increasing demand for safety features. Two years later, the SRT Viper was renamed the Dodge Viper, and Fiat Chrysler ended production of the Viper in 2017, ending an iconic chapter in American car history.
If you'd like more information before making a decision, be sure to check out our Complete How-To Sell Your Exotic Car Guide and our in-depth research piece Leasing vs Owning.
How it works
01.
Submit Your Information
Tell us your make, model, mileage, and VIN. If you have a short description of the car, a list of options, accessories, or damage, and any pictures, that can help the process along.
We'll get back to you with a competitive (but no-obligation) cash offer within minutes. We base our offers on current market conditions and the information that you provide.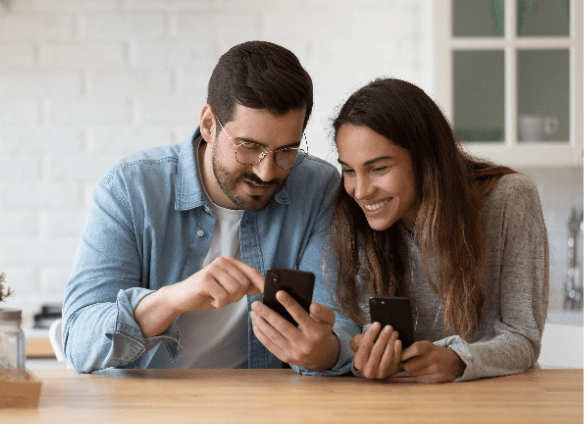 Once you accept our offer, we process the deal (and handle the legalities). As soon as we receive the documents and your vehicle passes inspection, you'll get your money in minutes.
04.
We Schedule the Pick-Up
You don't even have to bring the car to us! No matter where you are, we'll pick up your luxury car at no cost to you. You can get on with your life, cash in hand. Our process is as hassle free as possible!
Don't Take our Word for it!
See what our Customers Have to Say!