Lotus might not have the super-famous name recognition of other sports car brands like Ferrari, Porsche, BMW, or Lamborghini, but true car enthusiasts know that this British brand's coupes and convertibles can compete on the road and the racetrack.
No stranger to film, two Lotus models were featured in James Bond movies: The Lotus Esprit S1 was an amphibious submarine in The Spy Who Loved Me, while the Esprit Turbo was a special commission for For Your Eyes Only. A brand that's beloved by Bond himself? That's a good car.
How to Sell a Lotus
Do you want to sell your Lotus but don't know where to start?
That's where We Buy Exotics comes in.
Selling a Lotus isn't like selling a regular car. Don't waste your time on traditional auto sales problems, like haggling or trying to find a car buyer who will follow through. When it's time to offload your used Lotus, We Buy Exotics will be there to make the process easier than the dealership or private party.
Wondering how it all works? See if we've answered your question here.
How can I sell my Lotus today?
Did you know you can sell your Lotus in just one day?
It's simple: Just send us your car's information (make, model, mileage, and VIN) with any vehicle history and a short description. By the way, photos are optional!
With the information you provide, we'll send you a legitimate, no-obligation cash offer fast!
If you accept the offer, we'll pay you immediately and schedule a pick up for your vehicle (at no cost to you!).
It's the easiest way to sell your Lotus, guaranteed.
What's the best way to sell a Lotus?
You might be thinking, Sure, that sounds easy, but is it really the best way to go about it?
To that we say, Why not?
Tire-kickers and car enthusiasts alike will be excited for the chance to test drive a Lotus and could waste your time with nonsense offers they don't intend to follow through on.
At We Buy Exotics, you don't have to deal with any of that. We offer you the best value for your Lotus so you can accept a great offer and move on.
WHAT ARE YOU WAITING FOR?
WANT TO KNOW WHAT YOUR Lotus IS WORTH?
Why Use We Buy Exotics?
Trust
We're here to offer you convenience, value, honesty, and reliability. We want to save you time and money—and earn your trust doing it.
Experience
We have decades of industry experience buying, repairing, owning, and selling high-end luxury cars, plus plenty of happy customers to boot.

Convenience
Even better, we'll do all the work for you. Just enter your vehicle information and wait to receive a legitimate, no-obligation offer. If you decide to sell to us, we'll send a contract and a representative to pick up your car—that's right, we'll come to you.
Details
Learn about Lotus
Lotus is a British brand of supercars that's been designing race and road cars since the late 1940s. The company, which officially formed in 1952, has two divisions: Lotus Cars and Lotus Engineering.
Lotus Engineering has helped with the designs, body styles, engineering, and aspects of cars from Vauxhall, Tesla, Aston Martin, Chevrolet, Toyota, Dodge, Chrysler, Jaguar, Volvo, and more.
Their own cars, though, are the real story here. Since 1948, starting with the Lotus Mark I sports car, Lotus has been well-known as a Formula 1 car manufacturer. Nearly every year since, they have released another model, numbering them from the Mark I to the Mark X, moving to the Eleven, then to 12 all the way to 130.
Some of its most famous models include the Lotus Elite, the Lotus Elan, and the Lotus Europa. Their current models, and the ones most road drivers own, include the:
Lotus Elise: This convertible roadster with rwd (rear-wheel drive) goes from 0 to 60 mph in just 4.3 seconds with a max speed of 150 mph. The 111S edition is a bit faster, while the 340R was a limited edition, roofless model. The Series 2 Elise was released in 2000 to meet new European crash regulations and uses a slightly different body type.
Lotus Exige: This is the coupe version of the Elise and comes in several variants, including the Exige S, the Exige S 240, the Exige S 260, the Exige 265E, the Exige Scura, and more. The Exige has been in production since 2000.
Lotus Evora: The Lotus Evora was released in 2010 and was the first all-new car from Lotus since the Elise was released. Lotus released the Evora S (used by Rome, Madrid, and Romanian police), only to be replaced by the Evora 400 which features leather seats, and gets 21 mpg city, 49 highway. They've also brought out the Evora Sport 410 and the Evora GT430.
Lotus 3-Eleven: This 0-door speedster was released in 2016 and is available as a race car and a road-legal vehicle.
If you'd like more information before making a decision, be sure to check out our Complete How-To Sell Your Exotic Car Guide and our in-depth research piece Leasing vs Owning.
How it works
01.
Submit Your Information
Tell us your make, model, mileage, and VIN. If you have a short description of the car, a list of options, accessories, or damage, and any pictures, that can help the process along.
We'll get back to you with a competitive (but no-obligation) cash offer within minutes. We base our offers on current market conditions and the information that you provide.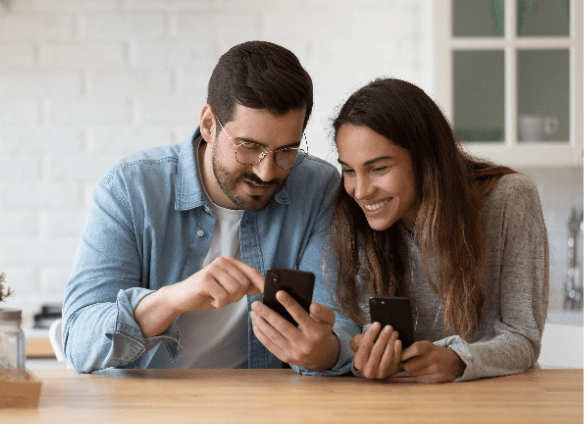 Once you accept our offer, we process the deal (and handle the legalities). As soon as we receive the documents and your vehicle passes inspection, you'll get your money in minutes.
04.
We Schedule the Pick-Up
You don't even have to bring the car to us! No matter where you are, we'll pick up your luxury car at no cost to you. You can get on with your life, cash in hand. Our process is as hassle free as possible!
Don't Take our Word for it!
See what our Customers Have to Say!