The Aston Martin is a British legend, favored by James Bond and the Prince of Wales alike. But it's not just international spies and real royalty who love this luxury car brand.
For over 100 years, Aston Martin has been producing high-end sports and road vehicles in England and has transformed into a global superpower brand and quintessential marker of British culture.
We make selling your Aston Martin easy.
If you're selling a pre-owned Aston Martin, you already know just how special this motorcar is. They're still an incredibly popular brand, but that also means you really need to do your due diligence when you go to sell your vehicle. Yes, you can go the private seller route however that consumes a lot of time. Which to some people is very valuable.
When you choose a luxury dealership like We Buy Exotics, you'll be getting a fast, accurate price. We know each model of the Aston Martin inside and out, so we can give you a legitimate offer that's worth your valuable time. We'll simply ask for the exterior color, interior color, miles, and vehicle history.
How to Sell an Aston Martin
If you own an Aston Martin, you're in good company: The company has held a Royal Warrant as the official purveyor of vehicles to Charles, Prince of Wales, since 1982.
But even royalty needs a new car now and then.
Maybe you're looking to sell your Aston Martin, but you aren't sure where to start.
That's where We Buy Exotics comes in.
Selling an Aston Martin isn't like selling a Ford—or even like selling another sports car. The brand is synonymous with luxury, and finding a serious buyer who will offer what the car is really worth can be difficult.
Don't waste your time haggling or trying to find a buyer who will follow through. When it's time to offload your used car, We Buy Exotics will be there to make the process easier.
Wondering how it all works? See if we've answered your question here.
How can I sell my Aston Martin today?
Did you know you can sell your Aston Martin in just one day?
It's simple: Just send us your car's information (make, model, mileage, and VIN) with a short description. By the way, photos are optional! With the information you provide, we'll send you a legitimate, no-obligation cash offer fast. If you accept the offer, we'll pay you immediately and schedule a pick up for your vehicle (at no cost to you!).
It's the easiest way to sell your Aston Martin, guaranteed.
What's the best way to sell an Aston Martin?
You might be thinking, Sure, that sounds easy, but is it really the best way to go about it?
To that we say, Why not?
Tire-kickers and car enthusiasts alike will be excited to find a real, live Aston Martin and could waste your time with nonsense offers they don't intend to follow through on.
At We Buy Exotics, you don't have to deal with any of that. We offer you the best value for your Aston Martin so you can accept a great offer and move on.
What are Aston Martins worth?
It all depends on which Aston Martin you have, the options it comes with, and the condition of your car. With over 100 years of history under their belt, these cars have had time to accumulate a lot of value.
Luckily for you, we know the brand and its models well, so you can find out how much your car is worth in just minutes. Send us your information and we'll send you a serious offer—no strings attached.
Can I get a better offer somewhere else?
You never know until you try. In fact, we challenge you to talk to other buyers and get their offers. Then contact us to see how much better our offer is.
We give the best offers for luxury cars in the market.
WHAT ARE YOU WAITING FOR?
WANT TO KNOW WHAT YOUR Aston Martin IS WORTH?
Why Use We Buy Exotics?
Trust
We're here to offer you convenience, value, honesty, and reliability. We want to save you time and money—and earn your trust doing it.
Experience
We have decades of industry experience buying, repairing, owning, and selling high-end luxury cars, plus plenty of happy customers to boot.

Convenience
Even better, we'll do all the work for you. Just enter your vehicle information and wait to receive a legitimate, no-obligation offer. If you decide to sell to us, we'll send a contract and a representative to pick up your car—that's right, we'll come to you.
Details
Get to Know Aston Martin
Aston Martin was founded in London in 1913 by Lionel Martin and Robert Bamford. With eras of financial trouble and enormous success, one thing has remained the same: Aston Martin is the archetypal British car.
The company's history is effectively divided into two periods: pre-war and post-war. Shortly after the company was founded, the First World War broke out, halting production; after the war, the company was focused on racing cars. In 1936, its new owner shifted the company's focus to road cars, just in time for World War II to start. 1948 began its post-war period, when the company focused on sports and grand touring cars.
For over 70 years, we've seen new Aston Martin models (or updates to current models) come out every few years, making their model line-up one for other companies to envy.
One of the most famous cars, the Aston Martin DB5, was James Bond's car in 1964's Goldfinger, making it a household name in homes around the world. The DB5 was just one generation of the DB cars, which began in 1948 with the DB1.
Nearly 30 years later, the company presented the Aston Martin DB7, the DB7 Vantage, and the DB7 Zagato. The original DB7 and the DB7 Vantage remained in production for 10 years, before being replaced by 2003's DB9. In 2004, the company introduced the Aston Martin DB9 Volante—Volante is their name for the convertible version of a coupe car. Finally, 2016 brought us the Aston Martin DB11 V12, marking the latest evolution of the DB set.
Not one to stay static for long, Aston Martin has developed other body types in the past 70 years. The V8 has been a mainstay for the brand, like the original Aston Martin V8, which was in production from 1969 to 1989. The Aston Martin V8 Vantage GT roadster, which was introduced in 1977, is sometimes called Britain's first supercar.
The Vantage name has been used on other Aston Martins, including the 1993-2000 and 2018-present Aston Martin Vantage. When added to another model name, Vantage refers to a higher-powered version of a car (such as the Aston Martin V12 Vantage).
In a name that some might consider rather on the nose, they debuted their Aston Martin Rapide and Rapide S in 2010. The car, which is still in production today, is a 4-door luxury sports saloon vehicle.
The Aston Martin Vanquish body style is another popular choice, including the 2001-2007 V12 Vanquish and Vanquish S and the 2012 Aston Martin Vanquish and Vanquish Volante. Don't get these V's confused with the Aston Martin Virage, though, which was manufactured as the automotive group's hand-built flagship model from 1989 to 2000.
The Aston Martin DBX was introduced here in the United States in 2021 and is currently being produce. It's a AWD SUV Aston Martin introduced to compete with the like of the Lamborghini Urus, Bentley Bentayga, Porsche Cayenne Turbo, etc.
Aston Martin has a long, storied history of success and failure, but ultimately remains a symbol of classic British culture. As you prepare to sell your Aston Martin, you should be proud to have been a part of their long history.
If you'd like more information before making a decision, be sure to check out our Complete How-To Sell Your Exotic Car Guide and our in-depth research piece Leasing vs Owning.
How it works
01.
Submit Your Information
Tell us your make, model, mileage, and VIN. If you have a short description of the car, a list of options, accessories, or damage, and any pictures, that can help the process along.
We'll get back to you with a competitive (but no-obligation) cash offer within minutes. We base our offers on current market conditions and the information that you provide.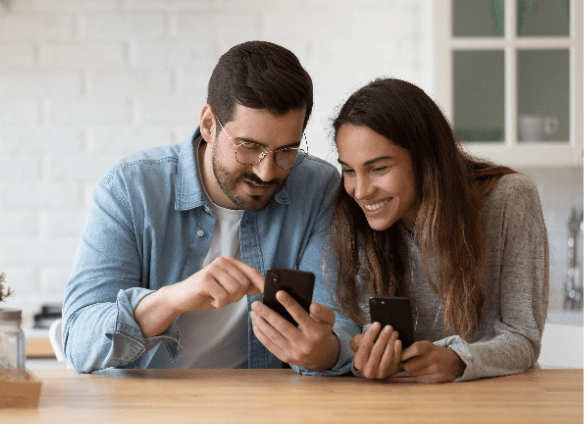 Once you accept our offer, we process the deal (and handle the legalities). As soon as we receive the documents and your vehicle passes inspection, you'll get your money in minutes.
04.
We Schedule the Pick-Up
You don't even have to bring the car to us! No matter where you are, we'll pick up your luxury car at no cost to you. You can get on with your life, cash in hand. Our process is as hassle free as possible!
Don't Take our Word for it!
See what our Customers Have to Say!