If you're ready to sell your used Porsche, rest assured there will be plenty of interested buyers. But with a long list of buyers can come some nosy tire-kickers who are just angling for a chance to take a spin around the block in their dream car. Why waste your time?
Instead, submit your information to get an instant, legit bid from We Buy Exotics. Our free, no-obligation offer will show you exactly how much money you can get for your Porsche—today and in cash.
Selling a Porsche isn't like selling a normal car.
If you've tried to sell your Porsche yourself but haven't had much luck, this might be why:
Selling to a dealer is a sure way to lowball yourself.
Do you really want to drive around to dealership after dealership only to waste your time to receive a below market value? Most dealers don't care about offering you top dollar—they just want to sell you a new car.
Try giving a dealership a call now and see what they are willing to offer you in cash today.
Then submit your car info to us, and we'll give you an offer almost instantly—don't you want to know what your car is really worth?
Selling your car online can be a huge waste of time.
You'll spend hours posting pictures and writing the perfect description of your car (and paying for listings on each site) only to get emails and calls from tire kickers who just want to take a look and test drive a high-end exotic. Most people never intend to buy your vehicle—which wastes your time and your money.
That's not even touching the safety issue.
When you're dealing with a high-dollar vehicle, meeting a shady stranger could end badly. Why not get a legit offer from the comfort (and safety) of your own home from We Buy Exotics?
And what about financing?
While an owner-to-owner sale sounds great, think about what you'll do if your buyer ends up not having the funds to make the deal. Don't wait around for banks to approve loans and don't spend your time haggling with a buyer you can't trust.
When we give you an offer on your car, we won't try to bargain you down. The offer you receive is the offer you get.
WHAT ARE YOU WAITING FOR?
WANT TO KNOW WHAT YOUR Porsche IS WORTH?
Why Use We Buy Exotics?
Trust
We're here to offer you convenience, value, honesty, and reliability. We want to save you time and money—and earn your trust doing it.
Experience
We have decades of industry experience buying, repairing, owning, and selling high-end luxury cars, plus plenty of happy customers to boot.

Convenience
Even better, we'll do all the work for you. Just enter your vehicle information and wait to receive a legitimate, no-obligation offer. If you decide to sell to us, we'll send a contract and a representative to pick up your car—that's right, we'll come to you.
Details
An ultimate symbol of luxury, Porsche makes cars for enthusiasts, families, and everyone in between—as long as they're willing to pay the price. With an iconic logo and unique models, Porsche definitely stands out on the road – and can even hold its own when compared to a Ferrari!
Porsche is a German manufacturer that specializes in high-performance sports cars in addition to their SUVs and sedans, making them one of the few luxury sports car brands that also caters to the milder set. It's thanks to this diversity and their reliability that Porsche has seen increasing sales year over year since 2010.
Now, Porsche still makes the high-end sports cars and iconic coupes, while also branching out with new designs like the Porsche Cayenne and Cayenne Turbo, as well as the Porsche Macan and Macan turbo.
We buy many different Porsche models, including: Porsche Spyder, Porsche 911 Carrera, Carrera 4, 911 Turbo, Porsche Boxster, Porsche Cayman (& 718 cayman), Porsche Panamera 4s (and Panamera turbo), Porsche Taycan and plenty of other Porsche car models.
At We Buy Exotics we analyze all options and features of your vehicle, including fuel economy (and fuel type), awd or rwd, leather seats, sunroof, cabriolet or not, interior color, exterior color, targa, cruise control, alloy wheels, etc to give you the best price possible.
If you'd like more information before making a decision, be sure to check out our Complete How-To Sell Your Exotic Car Guide and our in-depth research piece Leasing vs Owning.
How it works
01.
Submit Your Information
Tell us your make, model, mileage, and VIN. If you have a short description of the car, a list of options, accessories, or damage, and any pictures, that can help the process along.
We'll get back to you with a competitive (but no-obligation) cash offer within minutes. We base our offers on current market conditions and the information that you provide.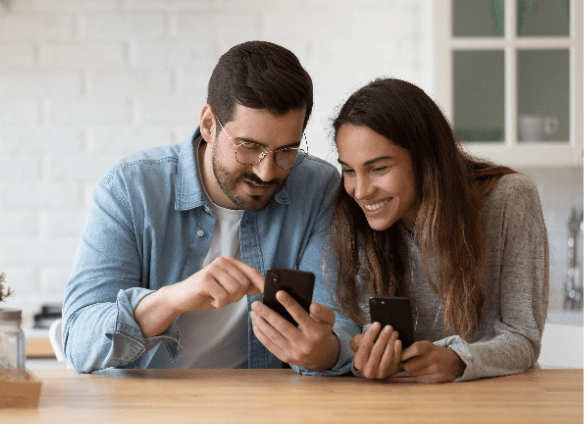 Once you accept our offer, we process the deal (and handle the legalities). As soon as we receive the documents and your vehicle passes inspection, you'll get your money in minutes.
04.
We Schedule the Pick-Up
You don't even have to bring the car to us! No matter where you are, we'll pick up your luxury car at no cost to you. You can get on with your life, cash in hand. Our process is as hassle free as possible!
Don't Take our Word for it!
See what our Customers Have to Say!