Ford Motor Company is an American icon. Who doesn't think of the famous Ford Mustang when talking about American muscle cars?
What some private buyers don't know is that Ford created a legitimate, high-performance supercar just 15 years ago: the Ford GT.
How to Sell a Ford GT
GT owners who want to sell their pre-owned car usually don't know where to start.
That's where We Buy Exotics comes in! We specialize in buying all exotics like Ferrari, Porsche, & Lamborghini and of course Ford GT40's too! They typical car we buy are over the two years of 2005-2006 however we do purchase some of the new Ford GT's as they too are finally hitting the secondary market (sorry wrestler John Cena).
Selling a Ford GT isn't like selling a regular car—or even like selling another Ford. The brand sells plenty of daily drivers to a wide demographic, so finding a serious buyer who will offer what your GT is worth can be difficult.
Don't waste your time on traditional auto sales problems, like haggling or trying to find a buyer who will follow through. When it's time to offload your used car, We Buy Exotics will be there to make the process easier.
Wondering how it all works? See if we've answered your question here.
How can I sell my Ford GT today?
Did you know you can sell your GT in just one day? You don't need to wait around for RM Sotheby or Mecum Auctions to have a sale. We will purchase your car today! And no, we don't take a 20% front to back premium either!
It's simple: Just send us your car's information (make, model, mileage, and VIN) with a short description. By the way, photos are optional!
With the information you provide, we'll send you a legitimate, no-obligation cash offer within minutes.
If you accept the offer, we'll pay you immediately and schedule a pick up for your vehicle (at no cost to you!).
It's the easiest way to sell your Ford GT, guaranteed.
What's the best way to sell a Ford GT?
You might be thinking, Sure, that sounds easy, but is it really the best way to go about it?
To that we say, Why not?
Tire-kickers and car enthusiasts alike will be excited for the chance to test drive a GT and could waste your time with nonsense offers they don't intend to follow through on.
At We Buy Exotics, you don't have to deal with any of that. We offer you the best value for your Ford GT so you can accept a great offer and move on.
What are Ford GTs worth?
It all depends on the model year, exterior color, interior color, the additional options it comes with, and the condition of your car.
Luckily for you, we know the brand and its models well, so you can find out how much your car is worth in just minutes. Send us your information and we'll send you a serious offer—no strings attached.
Can I get a better offer somewhere else?
You never know until you try. In fact, we challenge you to talk to other buyers and get their offers. Then contact us to see how much better our offer is.
We give the best offers for luxury cars in the market.
WHAT ARE YOU WAITING FOR?
WANT TO KNOW WHAT YOUR Ford GT IS WORTH?
Why Use We Buy Exotics?
Trust
We're here to offer you convenience, value, honesty, and reliability. We want to save you time and money—and earn your trust doing it.
Experience
We have decades of industry experience buying, repairing, owning, and selling high-end luxury cars, plus plenty of happy customers to boot.

Convenience
Even better, we'll do all the work for you. Just enter your vehicle information and wait to receive a legitimate, no-obligation offer. If you decide to sell to us, we'll send a contract and a representative to pick up your car—that's right, we'll come to you.
Details
Get to Know Your Ford GT
The Ford GT was just a concept car for years as Ford prepared to celebrate its 100th anniversary. It pays homage to the Ford GT40 race car that won the 24 Hours of Le Mans race four years in a row from 1966 to 1969. Perhaps the most impressive of all is the Ford GT Heritage Edition.
A new Ford GT would be the road-worthy sports car coupe that Ford devotees and luxury vehicle enthusiasts alike would love. The company began production for the 2005 and 2006 model years, creating just over 4,000 units.
Many of the GT's features were considered groundbreaking or unique at the time, and it currently holds the record for the fastest street legal car in the United States.
In 2015, a new car was unveiled. This redesigned, rear wheel drive GT came with a twin turbo-charged V6 engine that shares aspects of the Ford F-150 engine. Naturally, the GT is much faster, thanks to its carbon fiber body. In 2017 and 2018, Ford reserved the new GT for certain buyers; you couldn't just pick this up at your local Ford dealer. The car will only be available to the wider public in 2020.
If you'd like more information before making a decision, be sure to check out our Complete How-To Sell Your Exotic Car Guide and our in-depth research piece Leasing vs Owning.
How it works
01.
Submit Your Information
Tell us your make, model, mileage, and VIN. If you have a short description of the car, a list of options, accessories, or damage, and any pictures, that can help the process along.
We'll get back to you with a competitive (but no-obligation) cash offer within minutes. We base our offers on current market conditions and the information that you provide.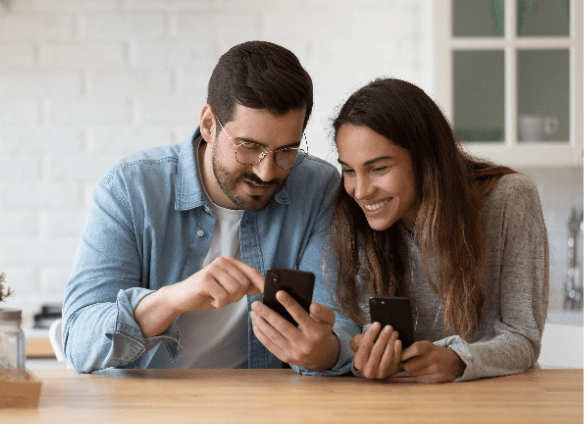 Once you accept our offer, we process the deal (and handle the legalities). As soon as we receive the documents and your vehicle passes inspection, you'll get your money in minutes.
04.
We Schedule the Pick-Up
You don't even have to bring the car to us! No matter where you are, we'll pick up your luxury car at no cost to you. You can get on with your life, cash in hand. Our process is as hassle free as possible!
Don't Take our Word for it!
See what our Customers Have to Say!